still lifes
GERD RENSHOF
magic-realism
GERD RENSHOF 
Stillevens – Still lifes
Artistic development Gerd Renshof  (1959)
The old book is one of Gerd Renshof's favourite subjects, and he is the only artist in the world to specialize in book still lifes. With his sublime oil painting technique, based on traditions that date back to the 17th century, he creates a surprising variety of images and his paintings of books have brought him considerable renown.
His exhibitiontour around Europe's book cities was very succesfull. In September 2007 his first book was published, his book still lifes it's main theme. Greeting cards, bookmarks and diaries depicting his work can be found in many bookstores and museum shops.
Renshof's biography is essentially a story about artistic growth, showing him to take a by-road every now and then, only to return to his main track the stronger.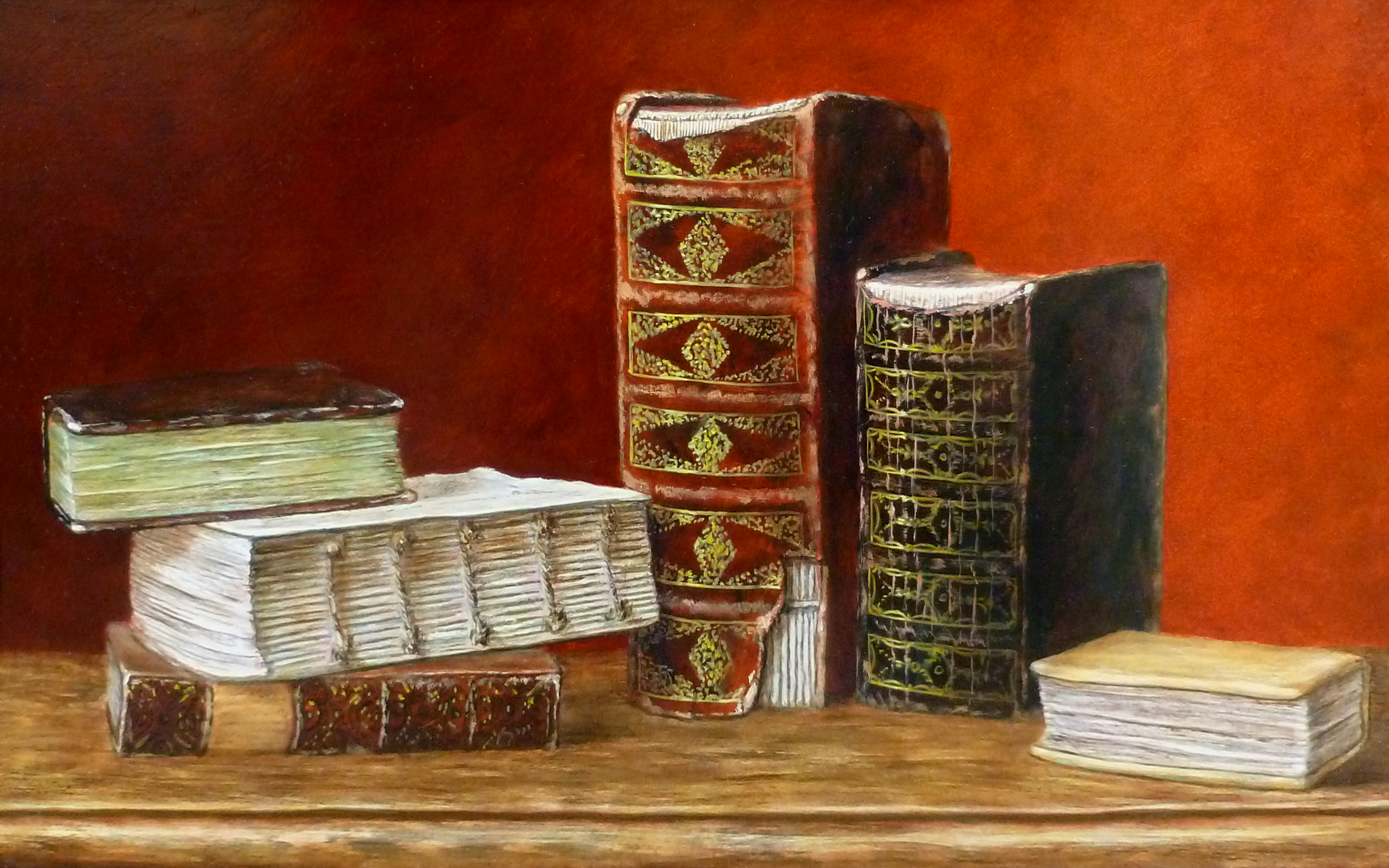 Red-brown from Welderen   2007
Youth years  1971 – 1980
As a child, Renshof took his first steps in drawing and painting and at fifteen he decided he was going to be a professional artist. After graduating from high school, he entered the Den Bosch Art School. It was at a time when figurative and certainly realistic art was not done, and technical expertise was considered to be a hindrance. Yet these were exactly what he searched for, and within a year he was thrown out of school.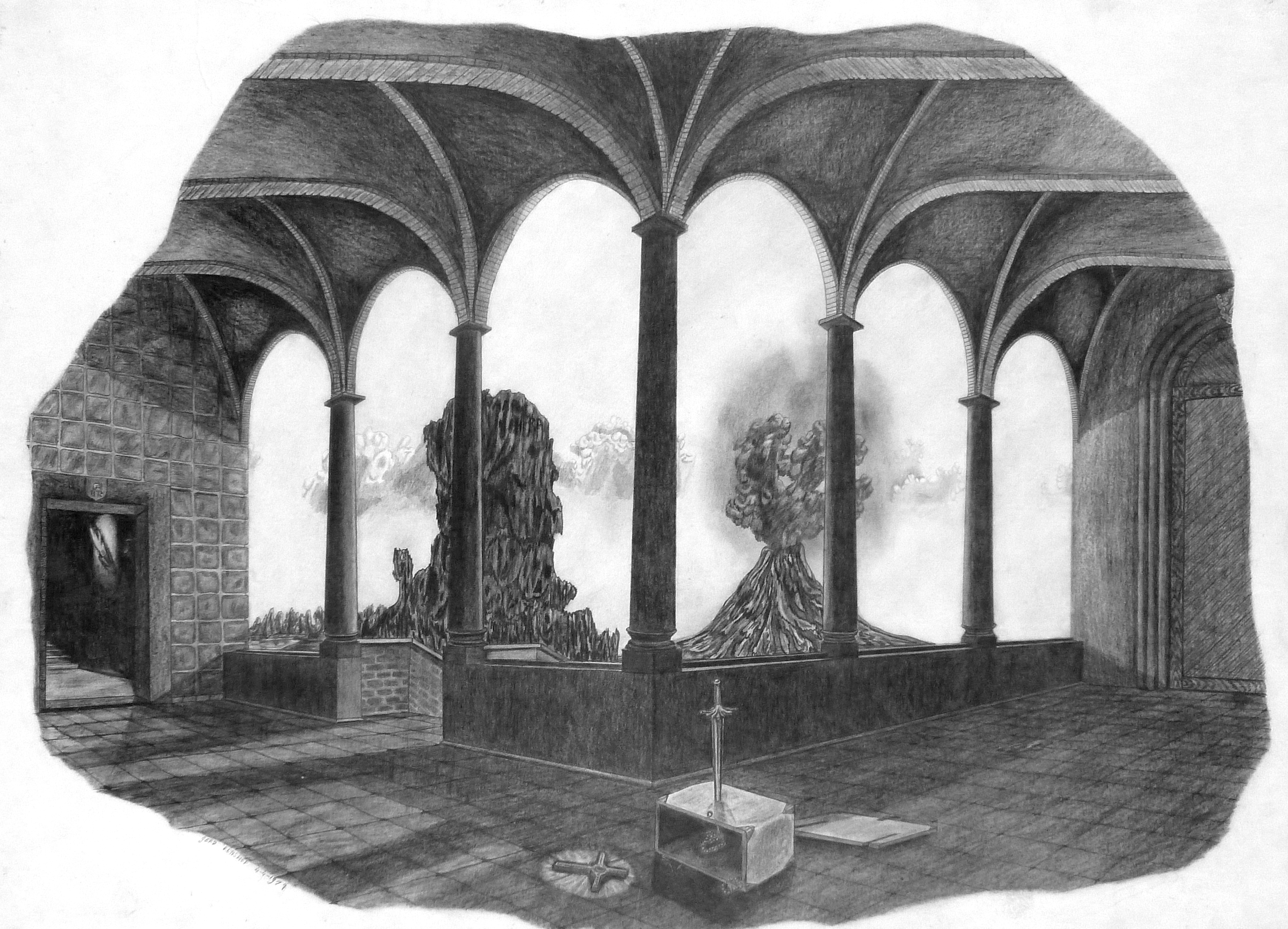 Magical realism 1982 – 1986
For some eighteen months he experimented with different oil painting techniques and he illustrated several books. Then he came across Raoul Hynckes' magical realistic still lifes. These appealed to him greatly and showed him that a still life could be more than just an exercise, it could really portray the whole world.
Over time Renshof's paintings evolved from symbolism depicted to expression composed. Where his earlier images had to be read, here was something that gave you its whole content at once. The expression was in the shapes and in the composition; round opposite square, repetitions of rectangles next to circles or triangles, hard against soft. The abstract qualities of his subject came to life.
This caused both the need and the opportunity to redefine his treatment of abstraction and realism. Gradually a vision developed in which the figurative and the abstract-geometric appeared as opposing complements. This then opened a whole new series of possibilities.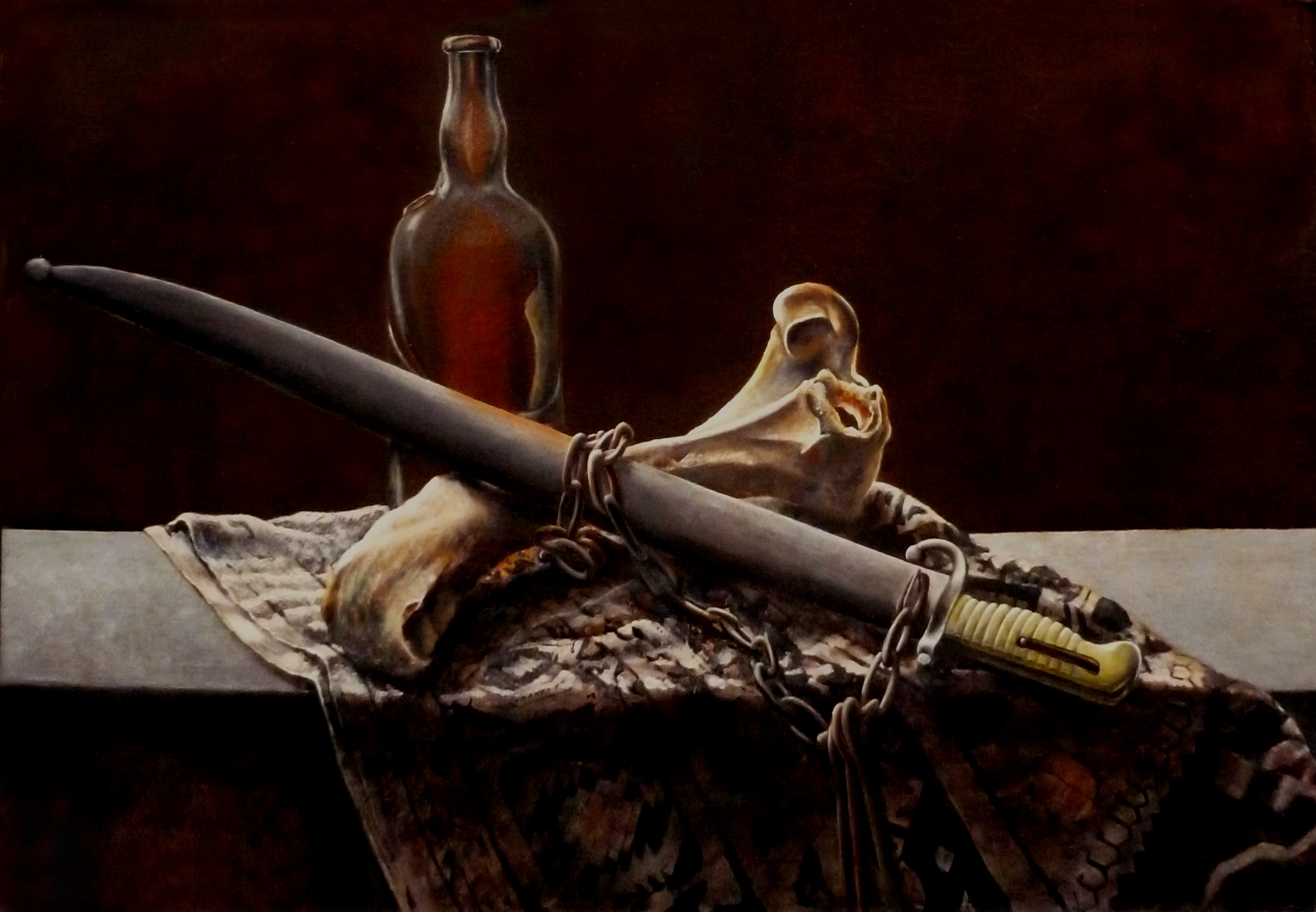 The Nude 1988-1994 
The realism in his new paintings based on the nude. He asked his models for poses from yoga or gymnastics because these are self-contained, and opposed them to with random marble or wooden shapes that have no connotation beyond themselves.
These images are neither static nor dynamic. They are questioning our perception. Did the body adapt to the solids, or was it the other way round?
Strange architectural details have the models in his pictures balance on staggering heights, sometimes spanning huge distances. These pictures played on rhythm and counter rhythm, their three-dimensionality, light and rendering sometimes being underscored.
As his work developed the images became more spatial, but as yet there was no realistic space to convey light or mood. He found a solution in replacing his imaginary solids by actual architecture. He was inspired by Weissenbruch's and Springer's use of light and their teachings that the way buildings may glow says as much about the light itself as about the structures.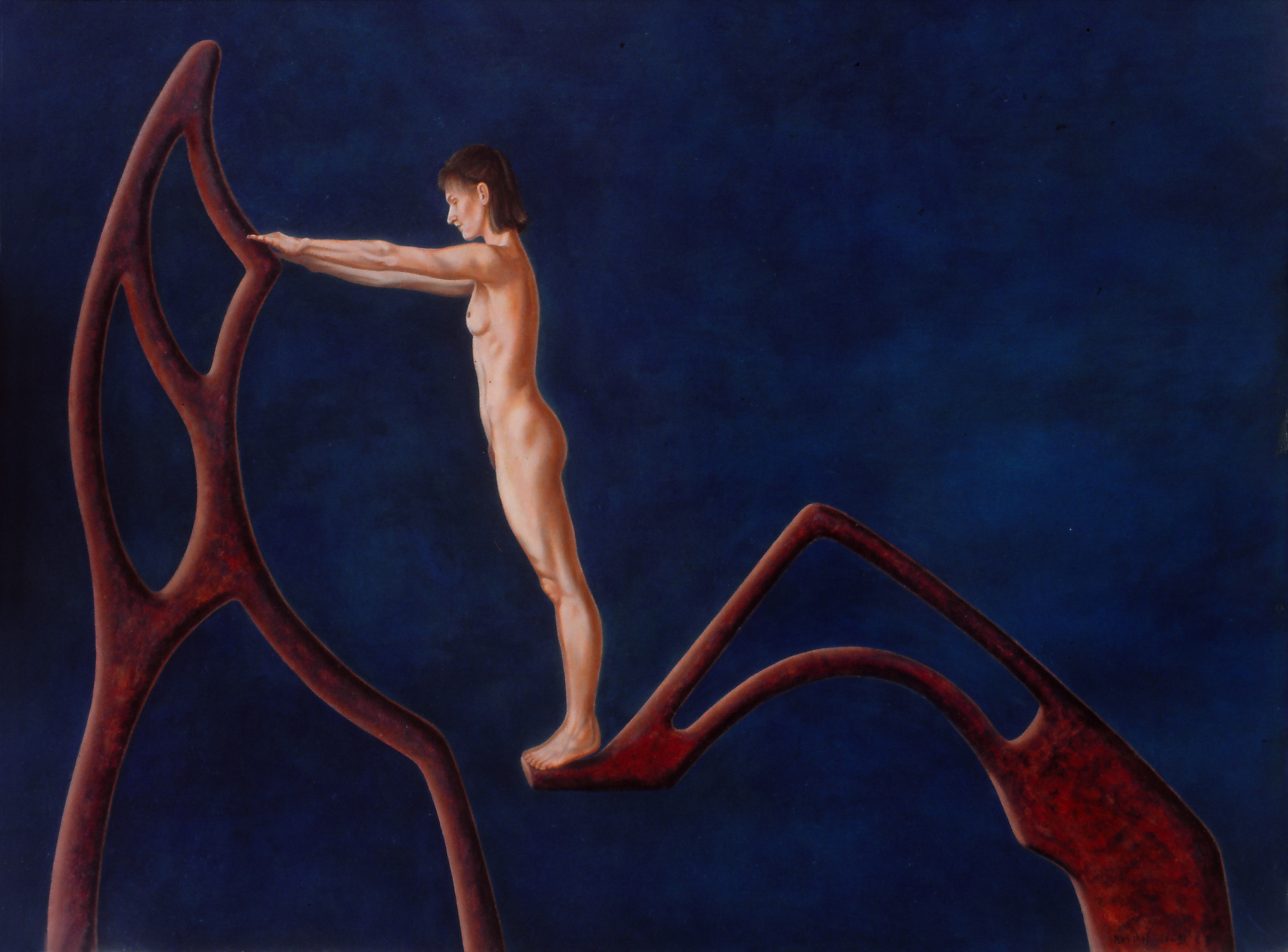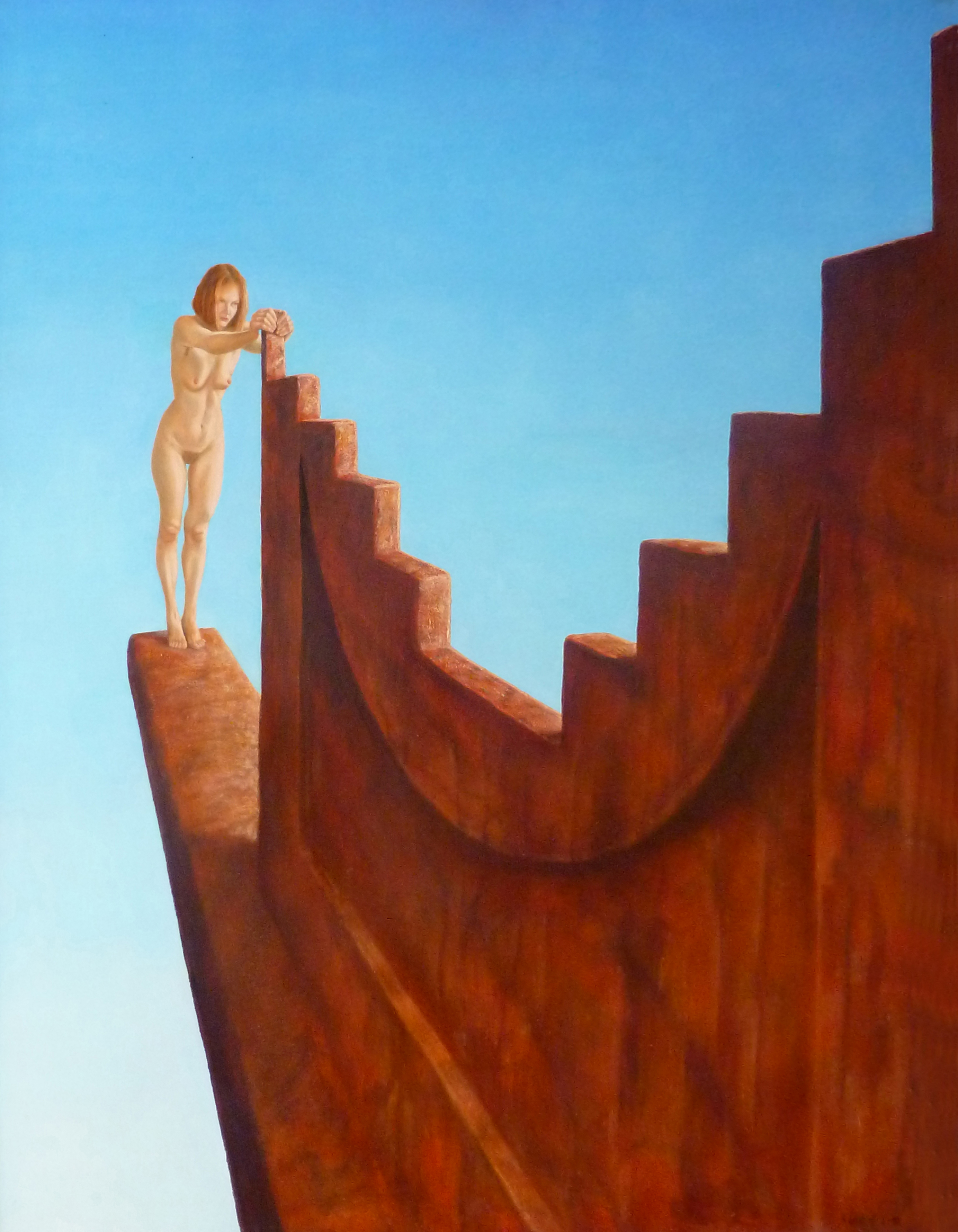 Priestess in Petra   1993
Magical realistic architecture  1994-present 
A composition that is as much constricted as it is spatial is typical of his paintings of the period. Often he will use loose façades, a common sight in all major cities where old buildings are demolished but for their face. Such a façade with only thin air behind makes you more aware of space than a building that you could actually enter would.
While true to his pictorial creed, this also reflects his view on society.
For similar reasons steps and stairways leading nowhere recur in his pictures. They are part of the maze he creates, in which our natural curiosity is manacled by the rhythm of the artificial.
In 1996 snow appeared in Renshof's paintings. The inspiration came from Laurence Alma-Tadema. The softness in his pictures was something Renshof missed in his own paintings.
He searched for something that was naturally soft, yet shared one realm with his stone structures. A long walk through snowy Scandinavia showed him the way.
The way a pristine layer of snow changes the scale of a view suited his needs, providing him with yet another means to manage spatial perception.
For all his field trips into snow-covered landscapes and deserted cityscapes Renshof never lost his roots. Time and again he will come back to his home ground, playfully using newly found knowledge of composition, light and lightness in his still lifes.
In recent years he focuses more on nocturnes, paintings in the night. The light of a single lamp on his surroundings fascinates him enormously.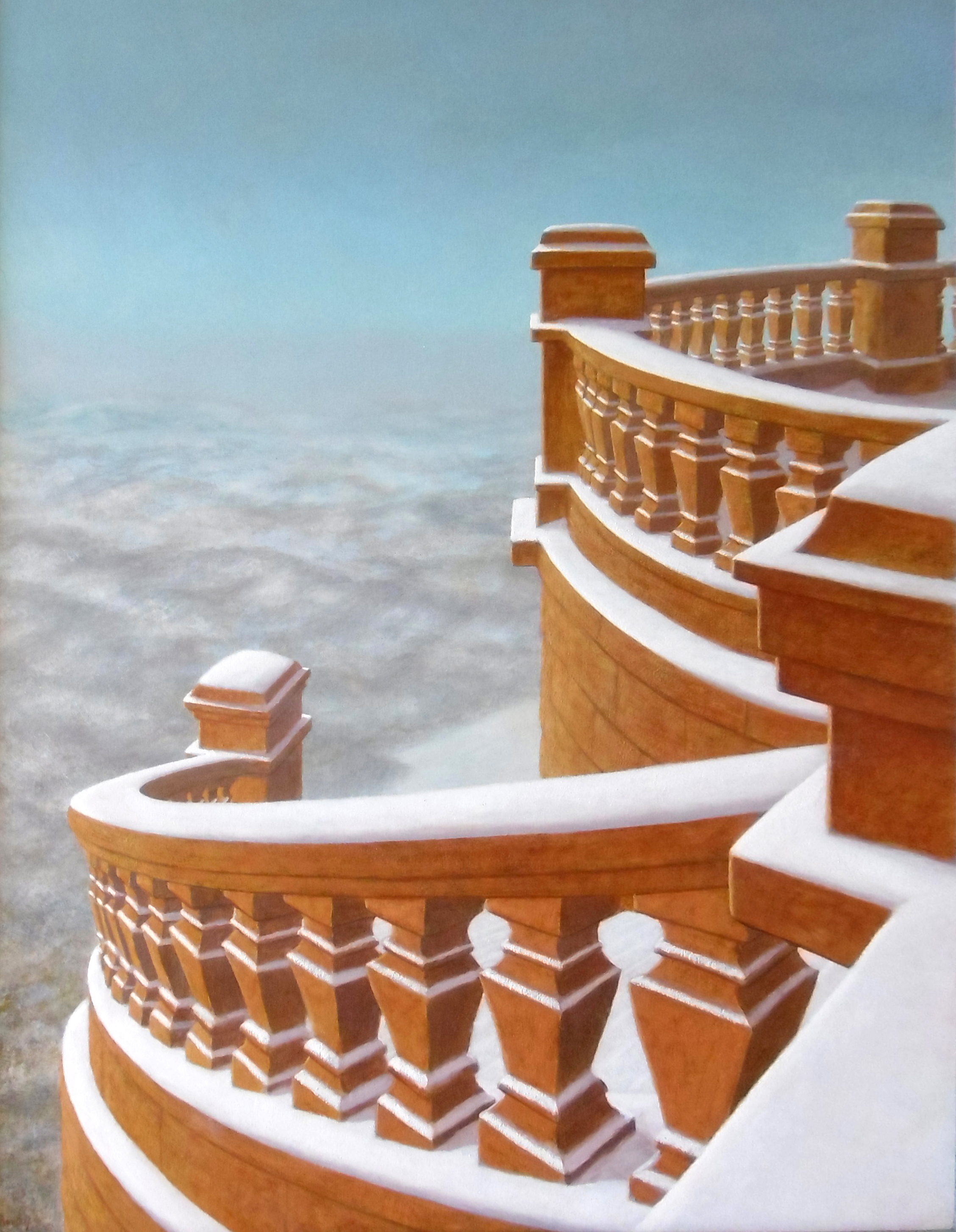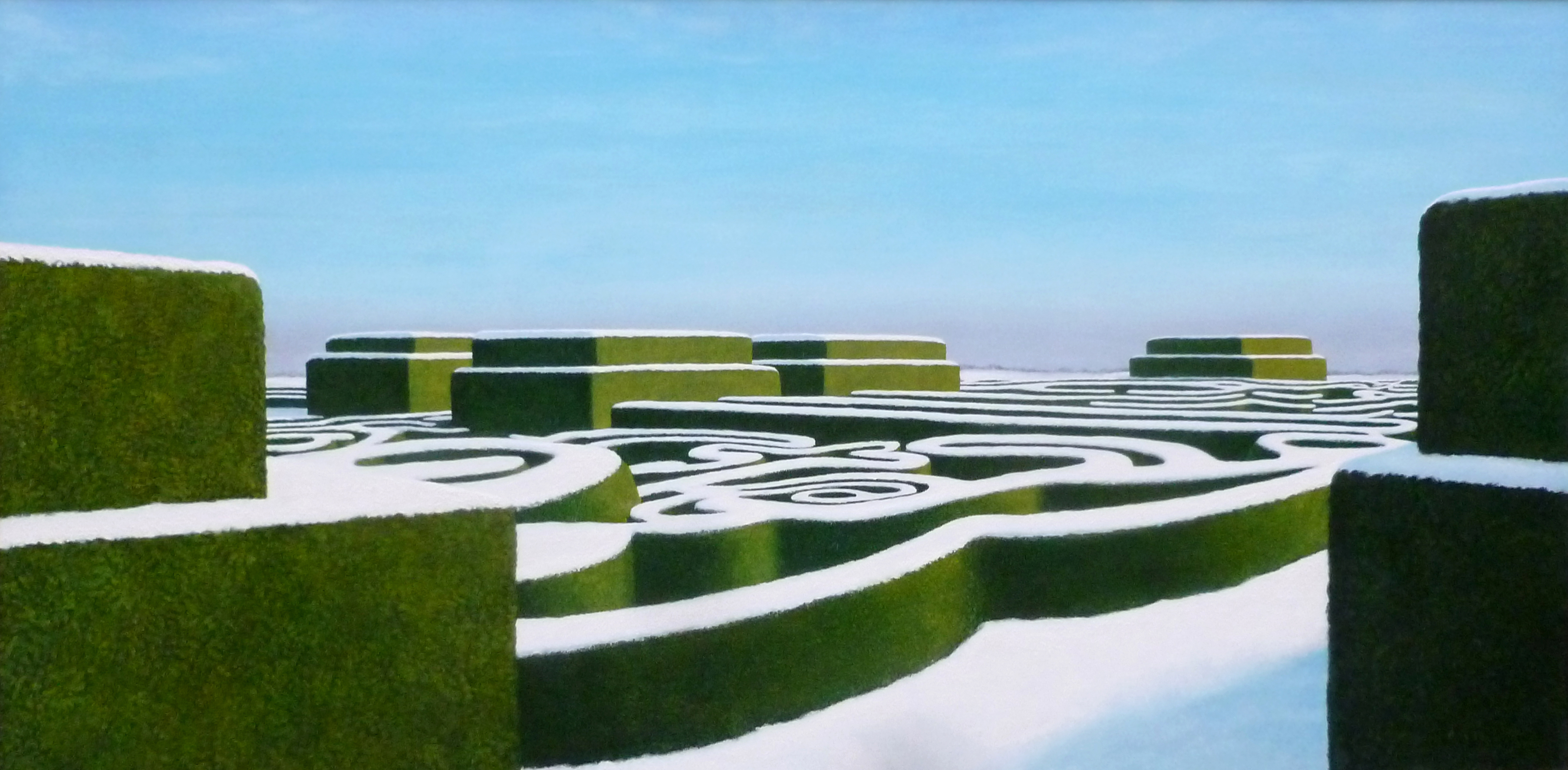 Just follow the steps   2001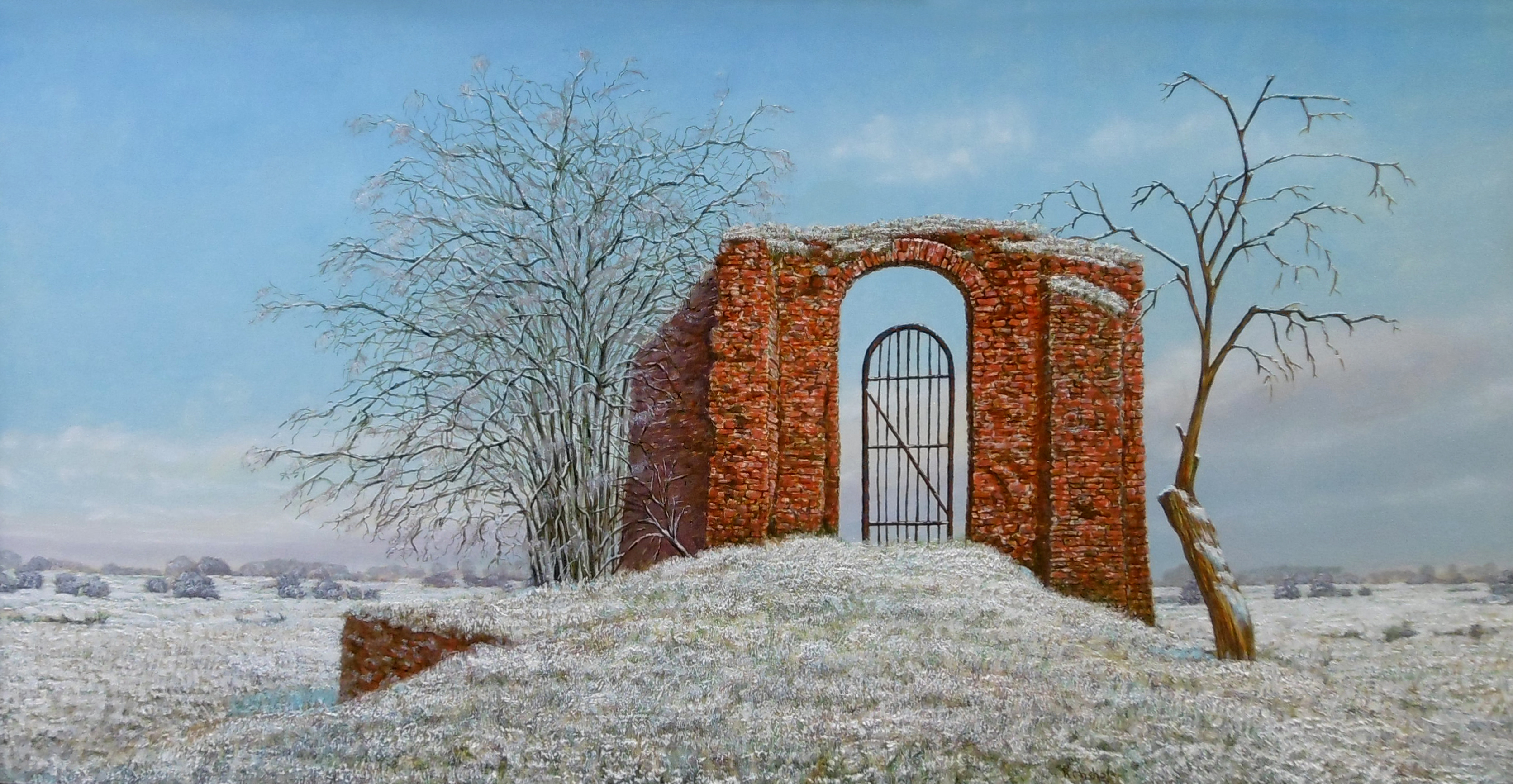 Lost turning point   2006
Book still lifes 
In 1982 Renshof painted his first book still life. Five old books inherited from his grandmother provided the inspiration. He sat them on a stone plinth against the sky, thus lifting the whole scene off the ground. He was pleasantly surprised by the ease with which he could paint leathers.
When, after a decade dominated by nudes and architecture, the still life regained its prime position once more, books were a natural subject. Renshof had been around, and with his broadened scope he now tackled the chief problems of realism.
Colour, composition, atmosphere and humour now serve expression, not mere representation.
His paintings are steadily growing more obvious, his images become certainties exactly because they don't rely on just physical appearance. Even when they are restricted to just a few objects, these are pictures of a place where you'd like to be.
His hunting for old books has developed into a mild obsession. Copies with a rare spine, a striking colour, odd dimensions or curious blemishes will always excite him.
Over the years he has brought together an impressive collection of books, some dating back to the 17th century. These ever willing models are not valuable collectors items; Renshof prefers wear and tear to content and conservation. He won't have his books restored; to the artist the life that went into them is more important than their historical pedigree.
Five centuries of art history gave us only a handful of paintings of old books. Gerd Renshof is unique in treating this subject. The serie of 109 book still lifes that he made of this beautiful subject has been put to an end for the moment.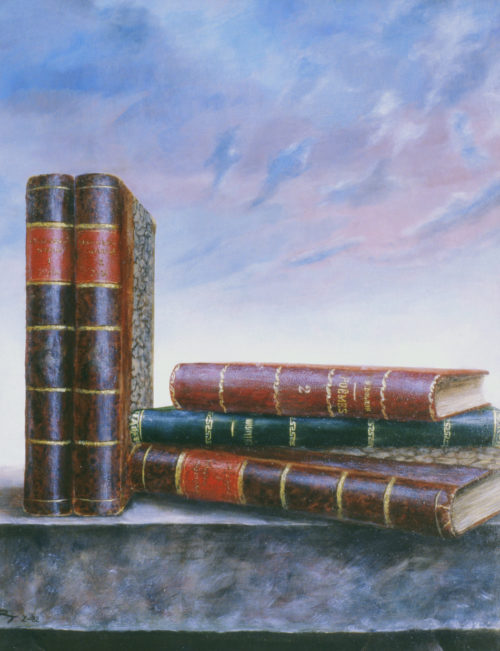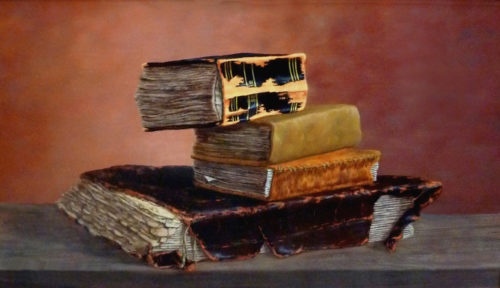 Artistic excursions 
In 1994 Renshof was one of fifteen artists selected for a project in Qatar. For the yet to build museum of the history of the oil state he painted an Arab with a saker falcon. Due to organizational problems the museum remained a plan, and the picture is now owned by the Emir of Qatar.
Together with R.Ploeg, Renshof illustrated stories by Tolkien. After discussing subjects and composition, Ploeg did the line drawing, which was then coloured by Renshof. These pictures were done in acrylic and coloured pencil on watercolour paper. A number of these illustrations appeared in the HarperCollins book Realms of Tolkien, the 1998 Tolkien-calendar and a postcard book.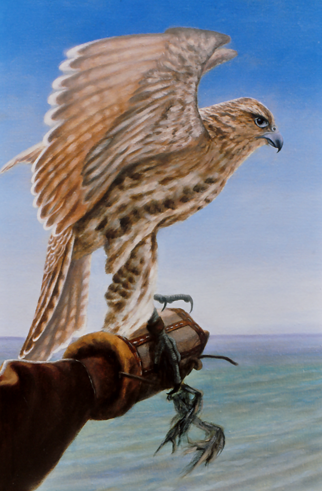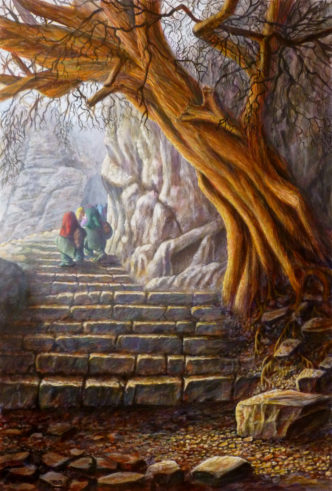 Rough steps going up the lonely mountain   " The Hobbit "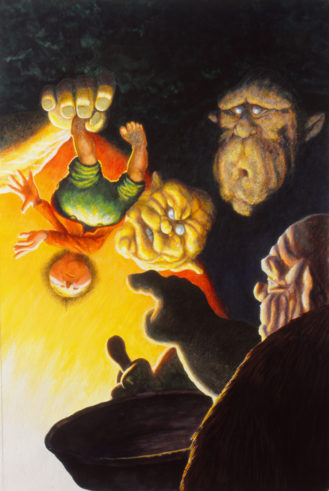 Bilbo and the trolls    " The Hobbit "
In 1999 Renshof has been asked by Corio BV. to make a cover for a book that should be written by Max Dendermonde. He had to write about the project development from Hoog Catharijne in Utrecht. The painting from Renshof shows us the old Utrecht, the demolition and renovation of the shopping complex and how it would be look like in futere.  Unfortunately Max Dendermonde passed away before finishing the book.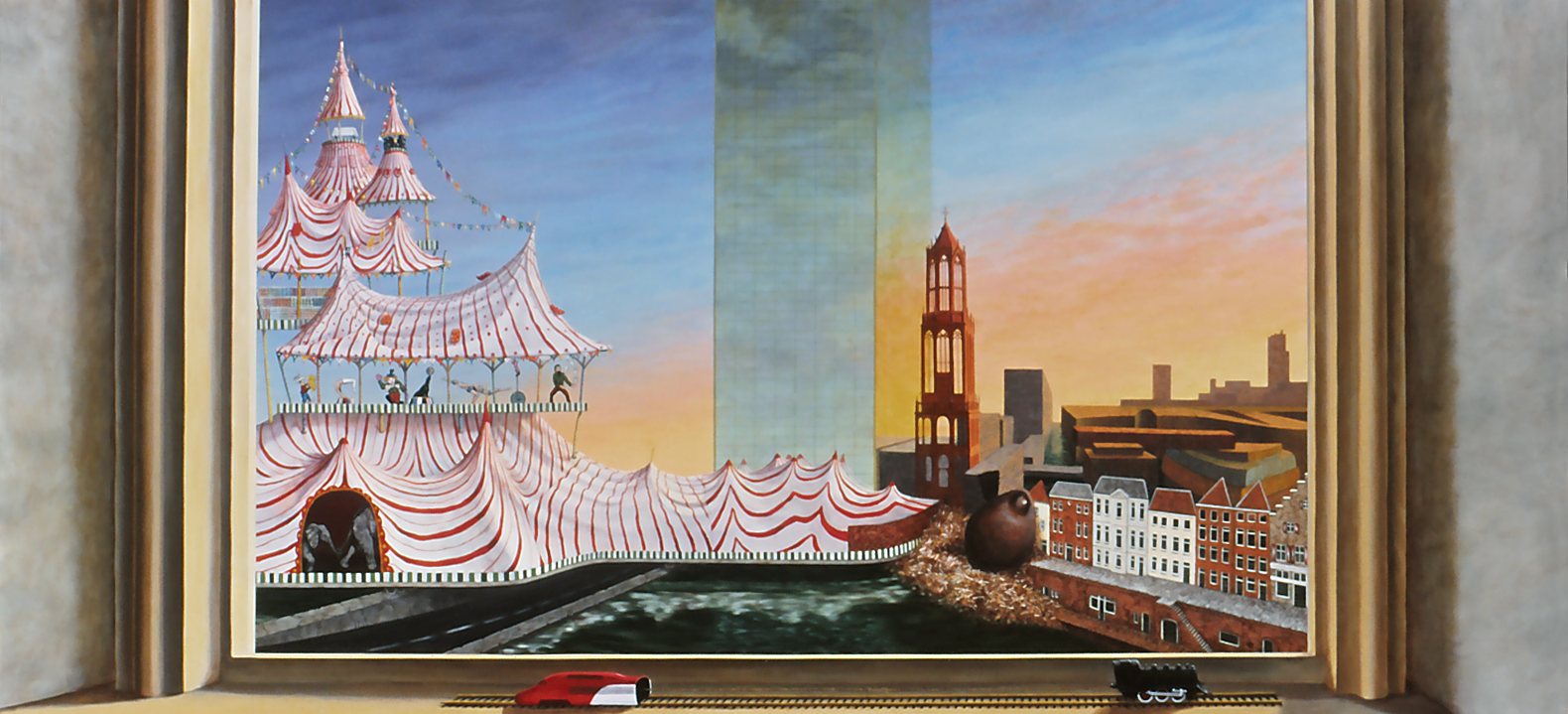 cover for book Max Dendermonde
In 2003 Renshof realized the largest post-war trompe l'œil ceiling in the Netherlands. Covering 170 square metres it changed the modern main room of Restaurant 't Saasveld (near Hengelo) into a romantic old barn house, with vistas to the attic and a view of the mill across. The illusion is so striking that trapped birds have tried to fly to their freedom through painted holes in the ceiling.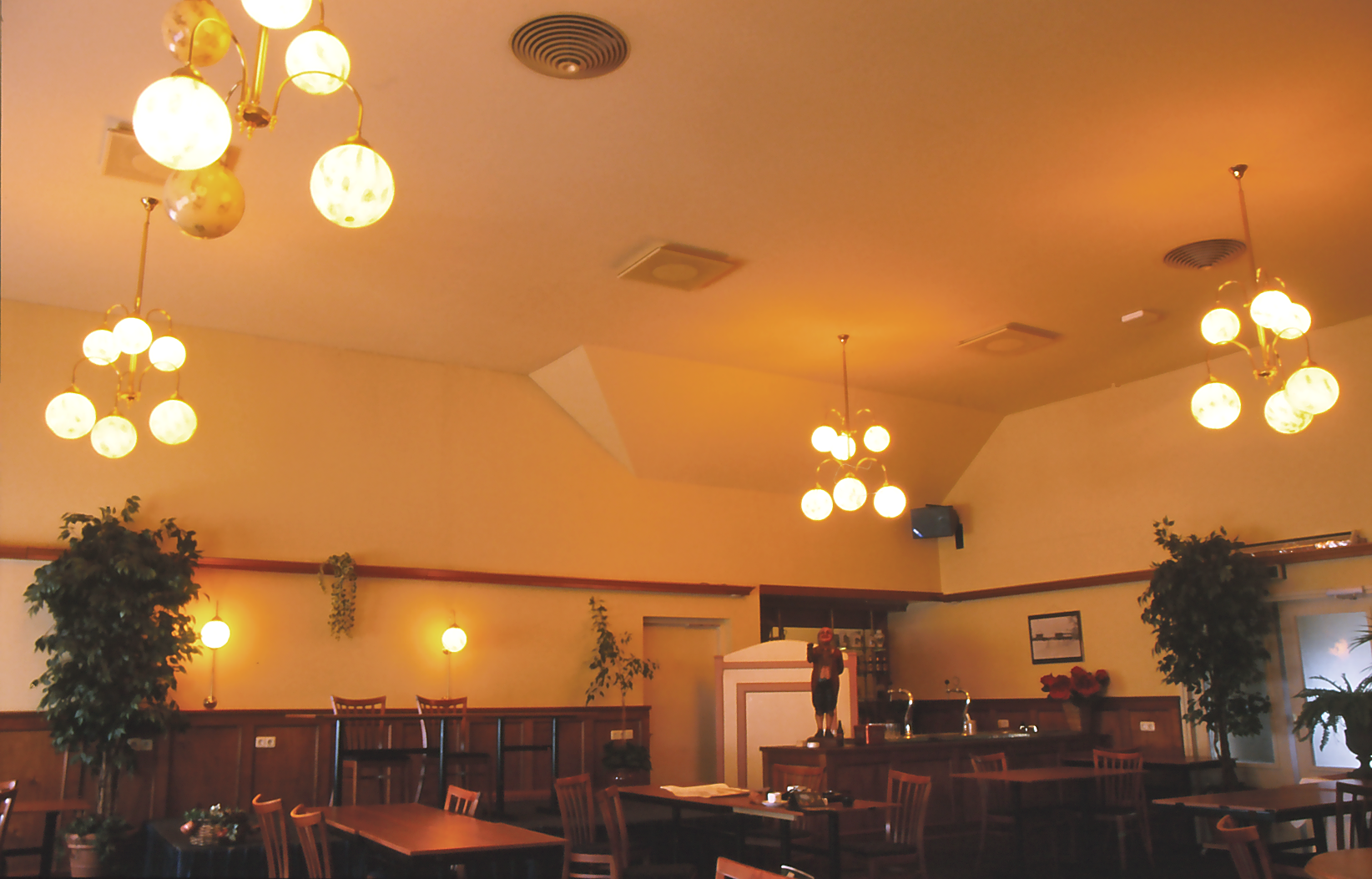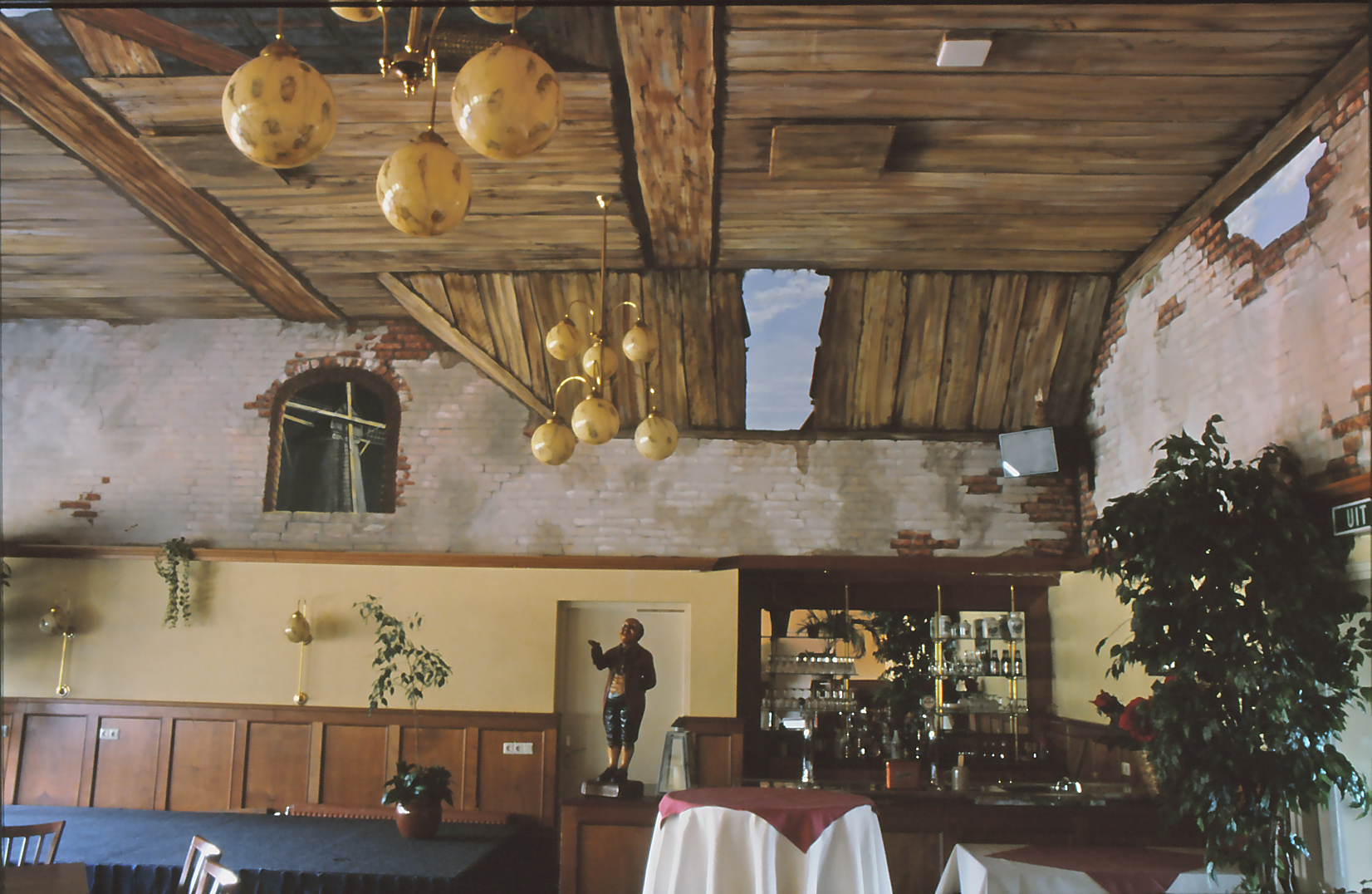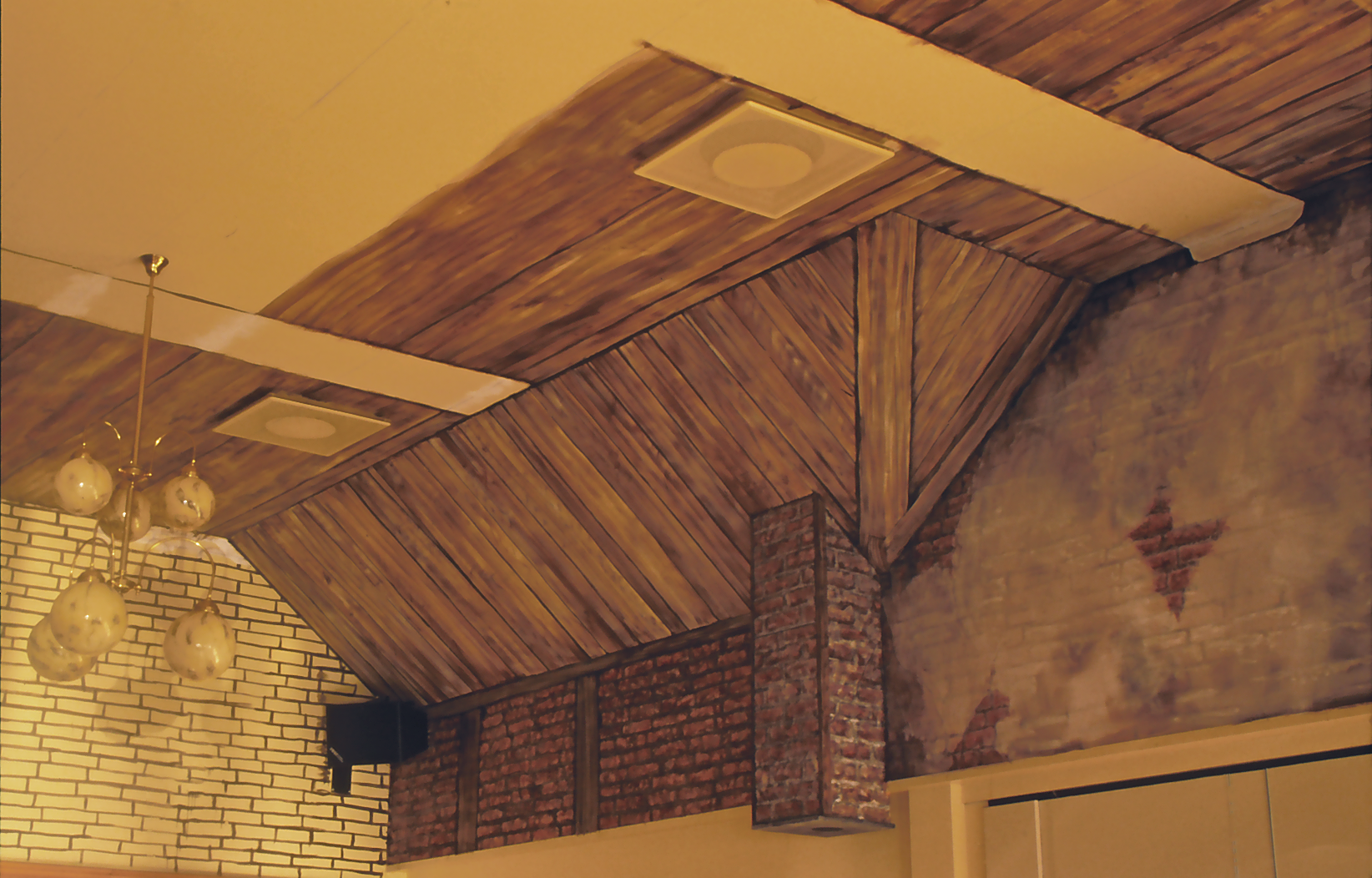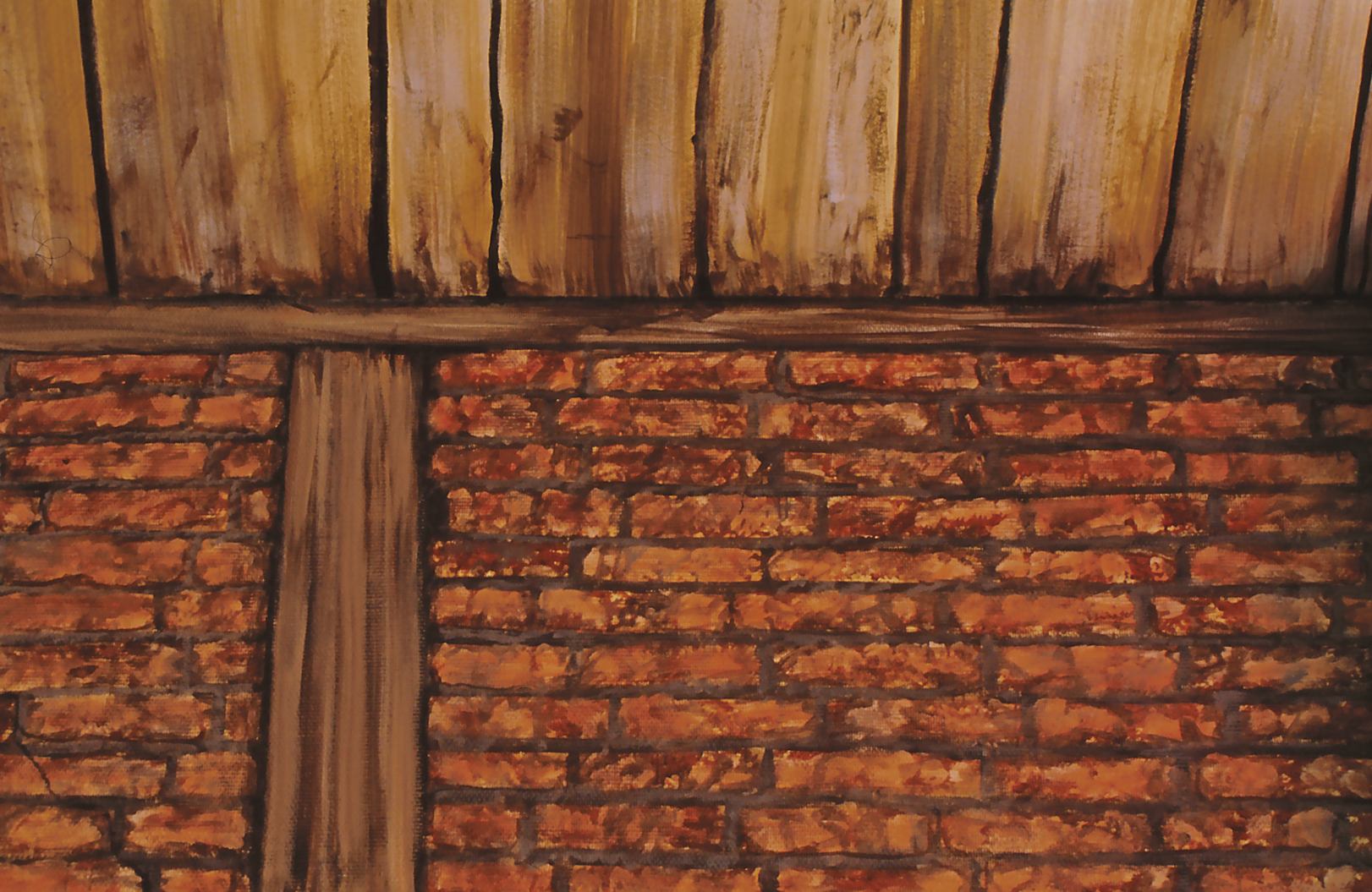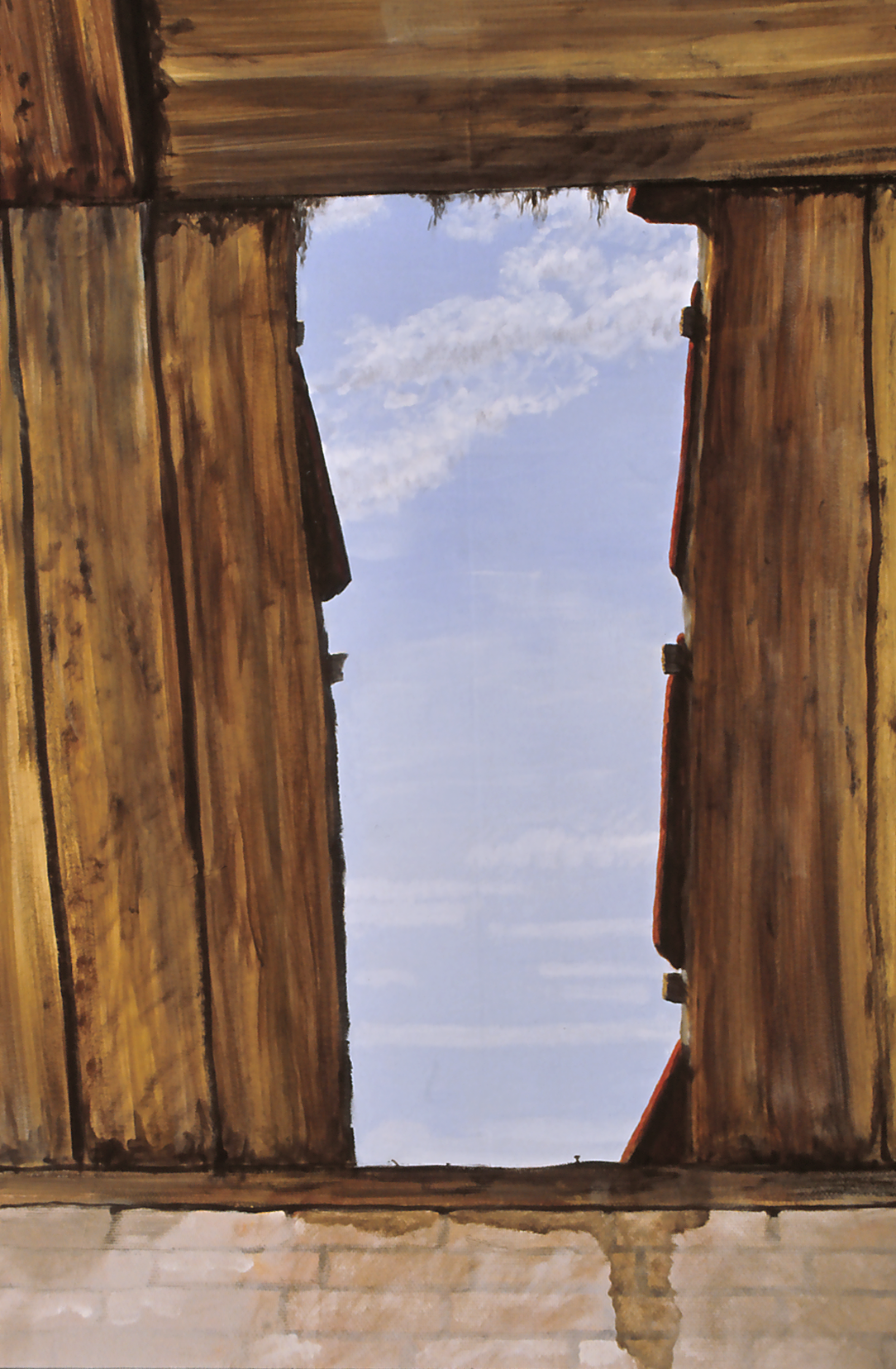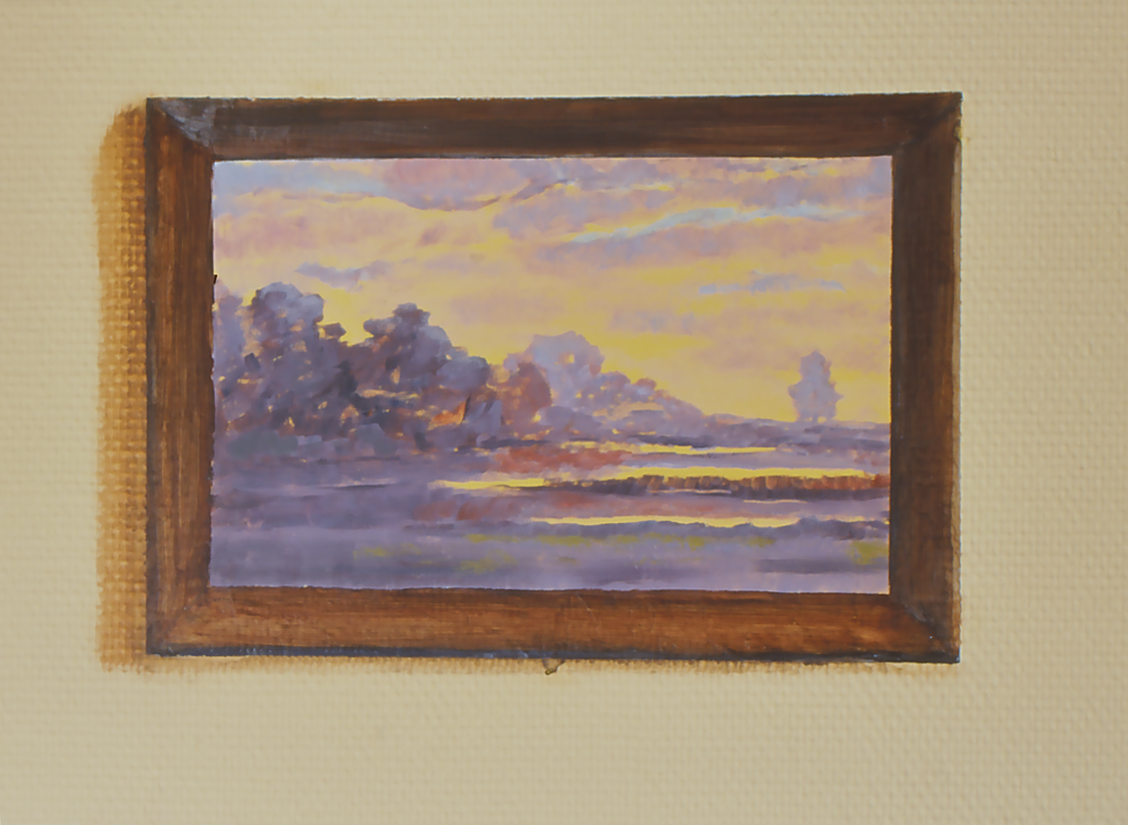 't Molenven, after Mondriaan, trompe l' oeil
Just a few other things Renshof made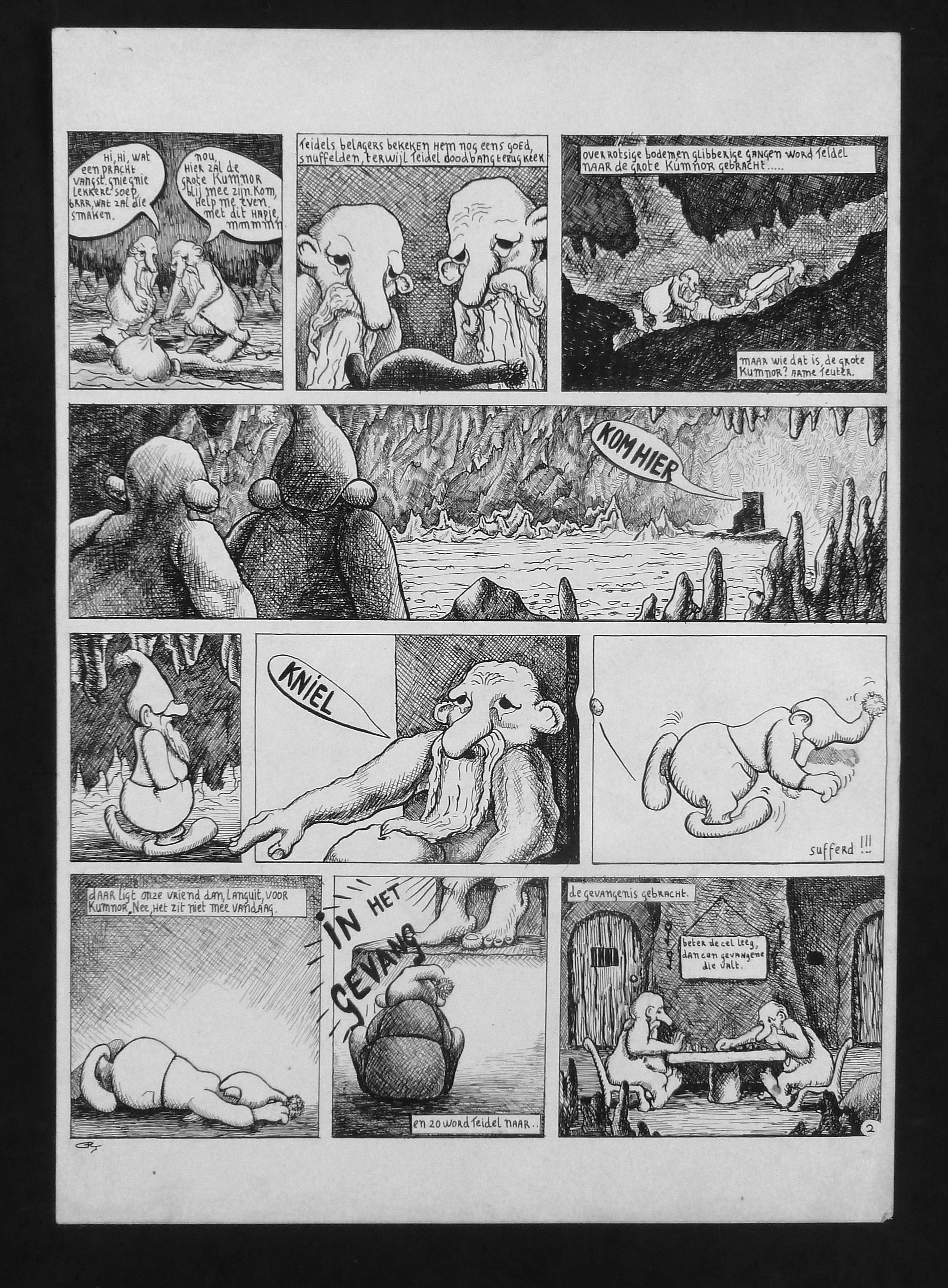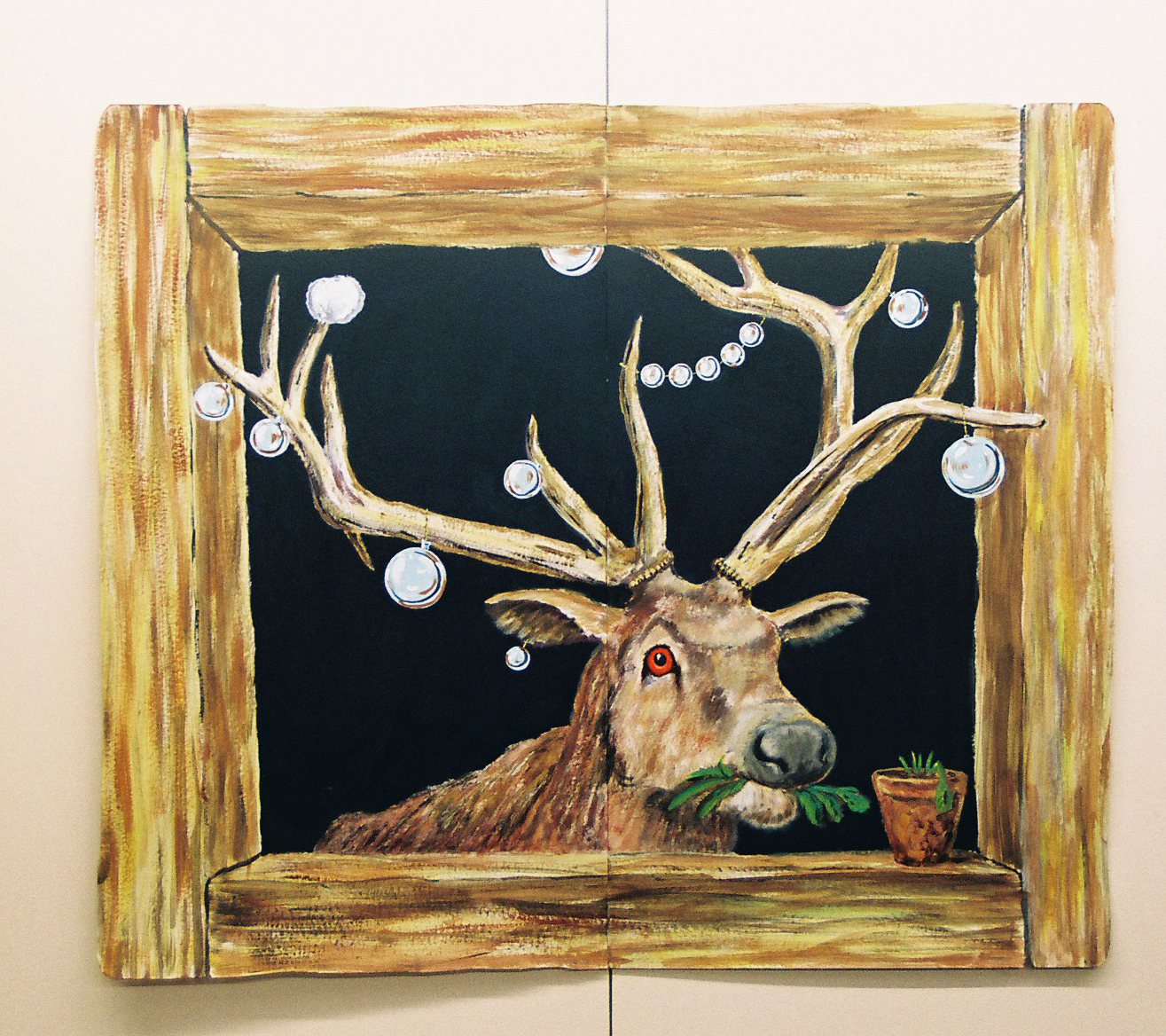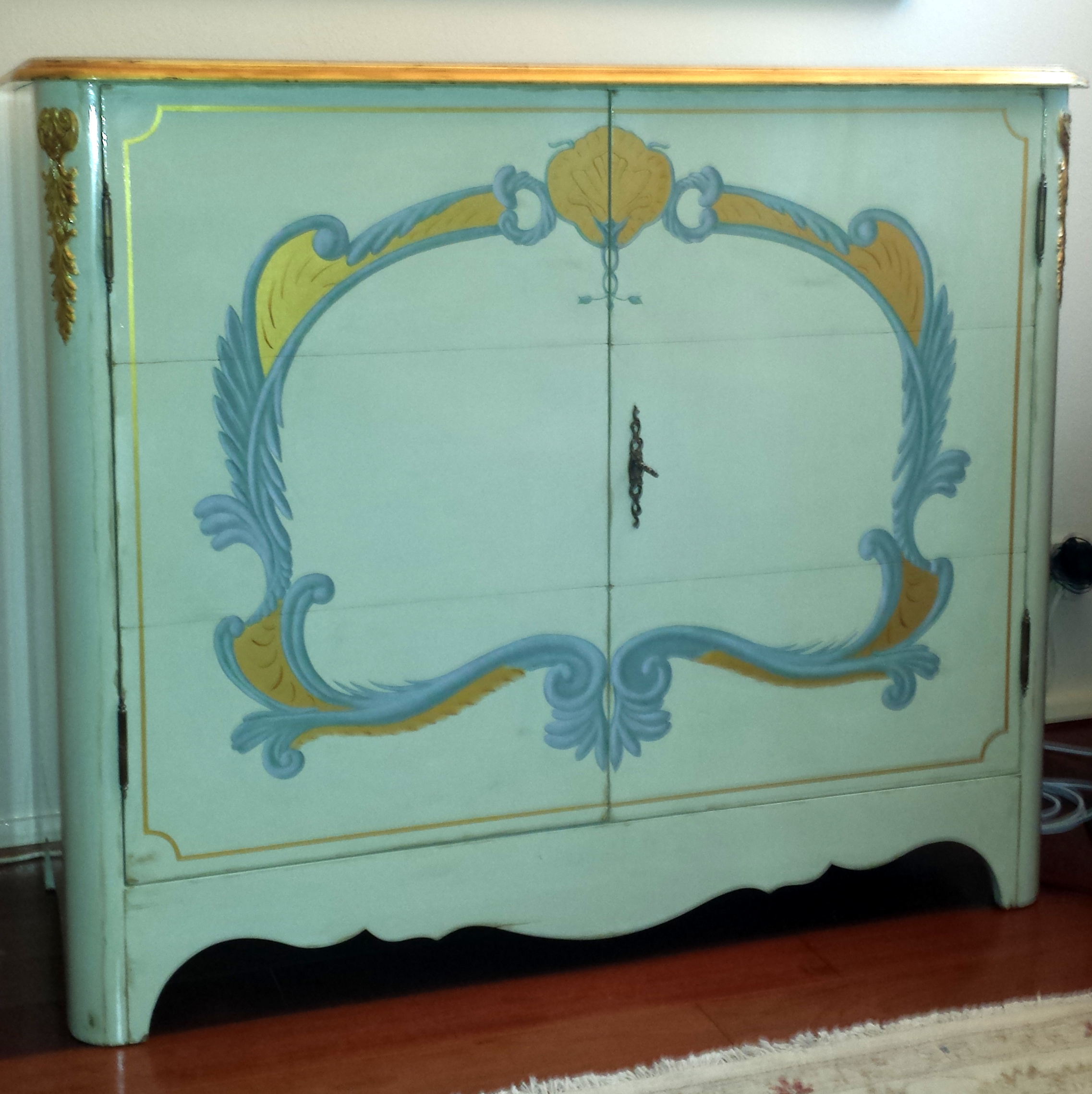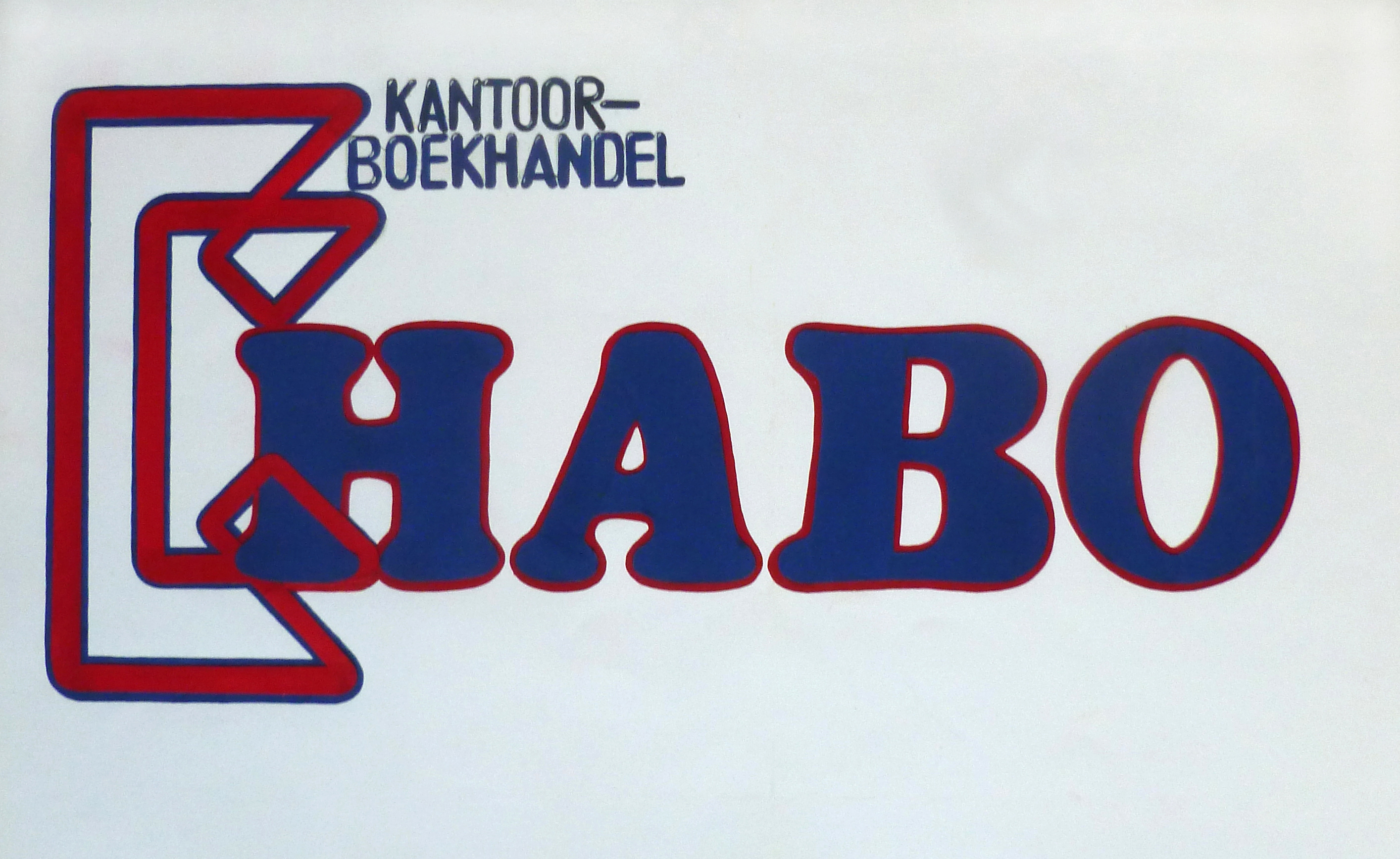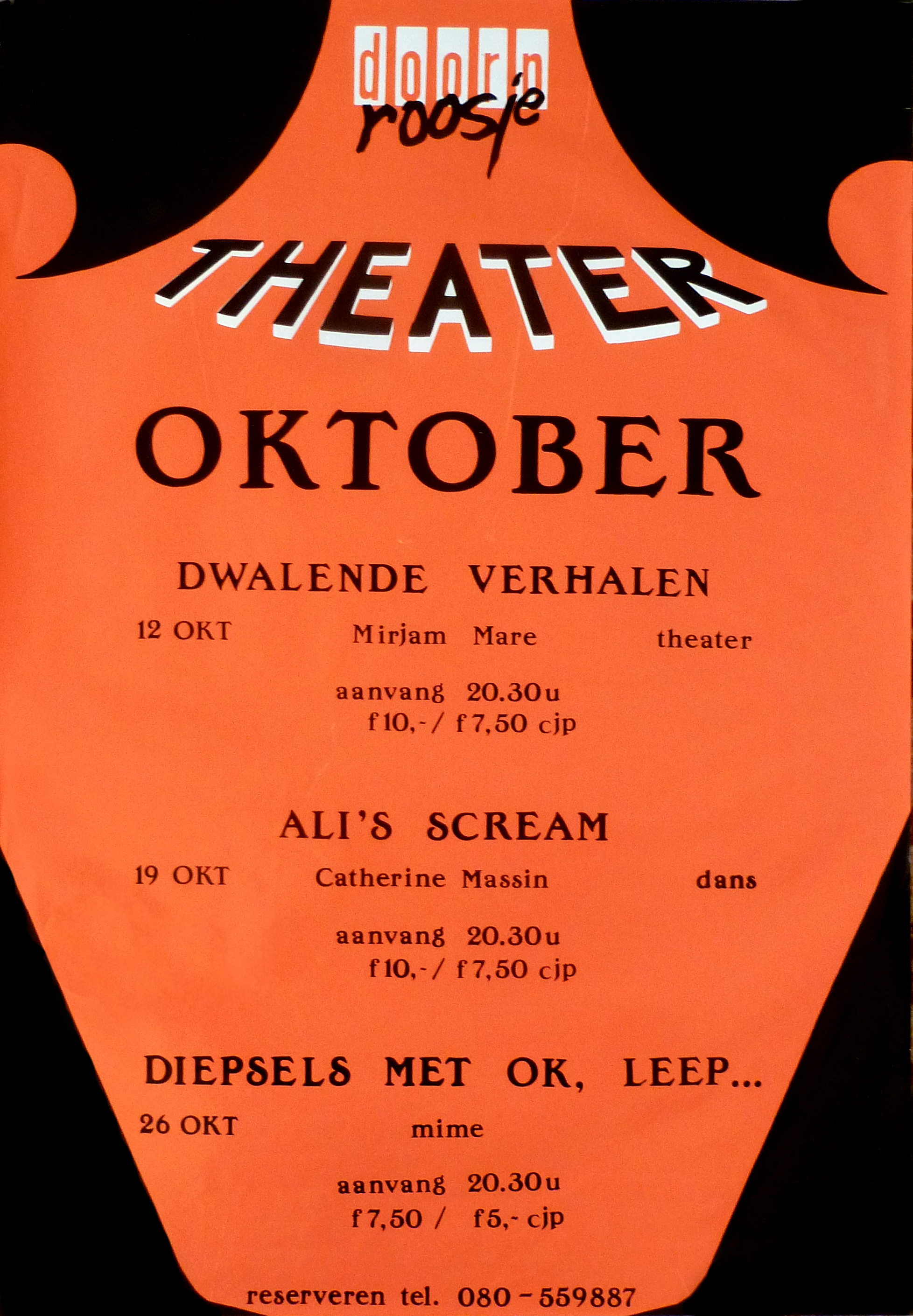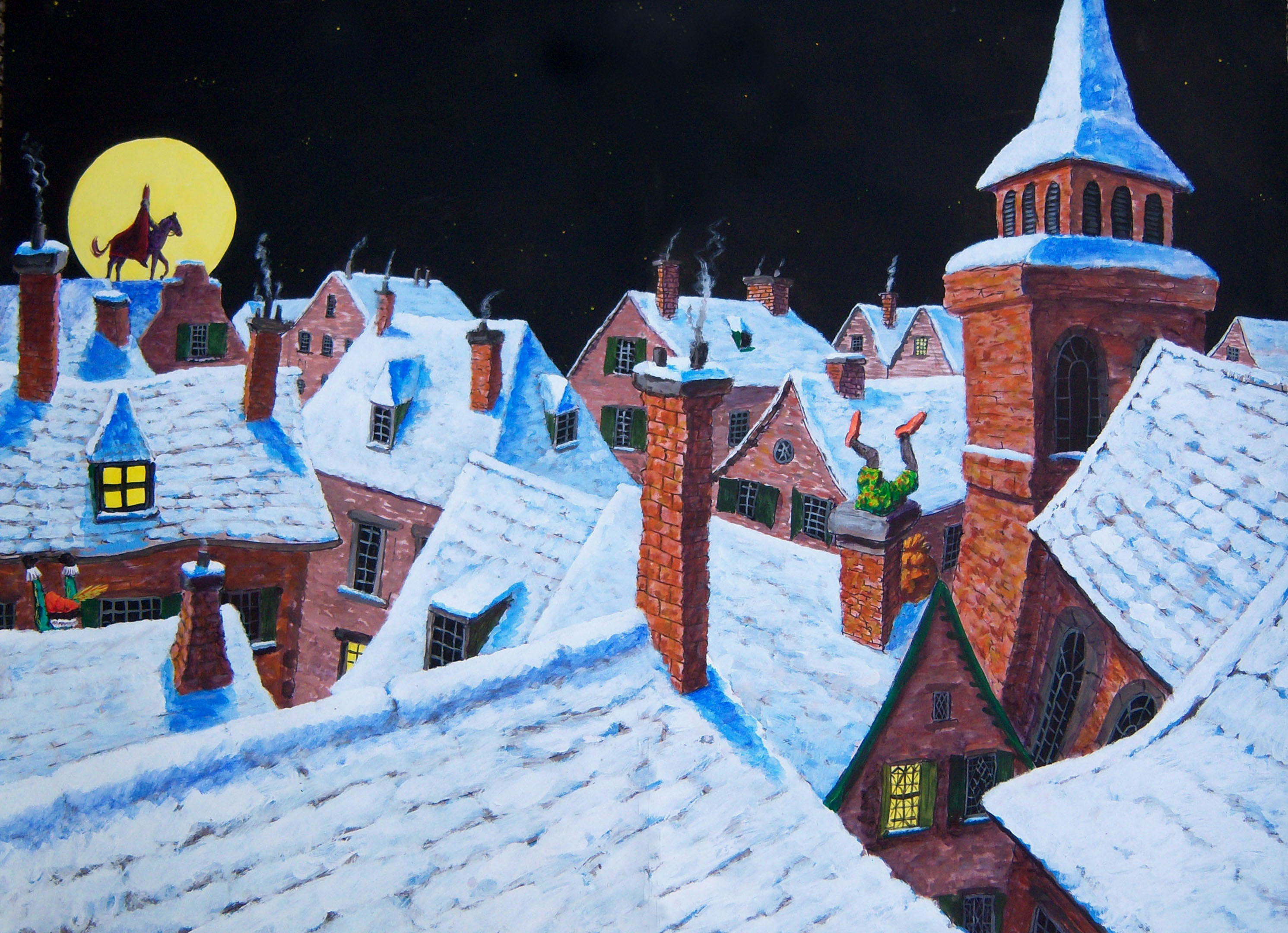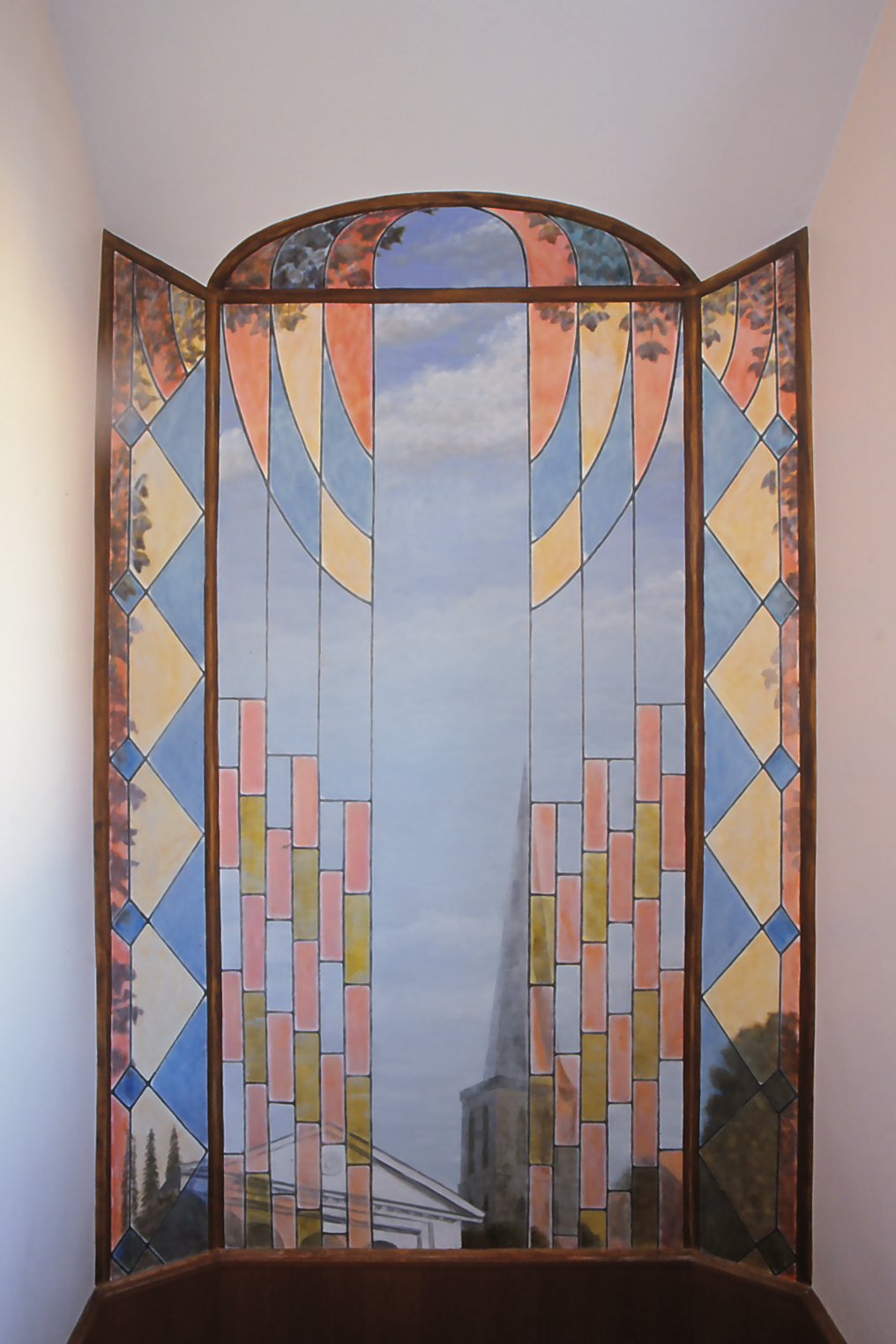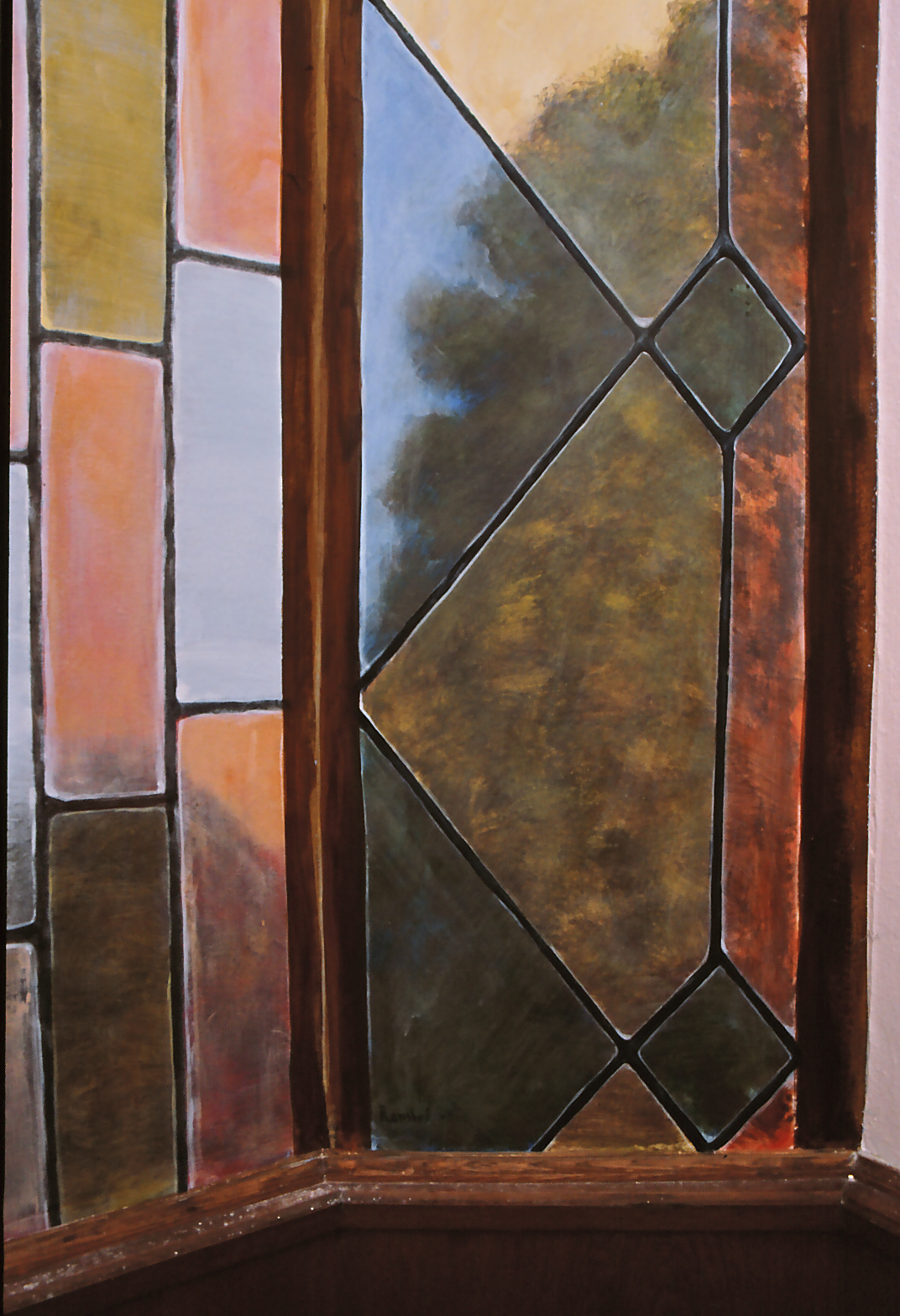 Copyright © G. Renshof All rights reserved
Postadres Beverodelaan 209, 6952 JH, Dieren
KvK. 091961176